F1 Experience
The ultimate driving experience. Be one of the rare few who have driven a Formula 1 car from the glory days of F1.
F1 Experience
It doesn't get better than this.
Driving either the F1 Jaguar 2000 or F1 Arrows 2002, gives you an amazing opportunity to fulfill a lifelong dream of a F1 Experience from the drivers seat of a finely engineered racing car. The cars great power-to-weight ratio provides you with outstanding performance. You will get the feel of driving the same cars previously driven by famous Formula One drivers Heinz-Harald Frentzen and Eddie Irvine right from their seat.
Arrival and registration at the Welcome Centre.
Safety briefing on circuit and driving techniques.
Shuttle to the Club Circuit where you will meet your instructors.
Track Familiarization in a BMW 330i (2 laps).
Followed by 10 minutes driving in a Radical Sportscar to learn the circuit and perfect the lines with encouragement from professional instructors.
Short recap on driving F1
Driving experience in the F1 Jaguar 2000 or F1 Arrows 2002 (4 laps / 3x past pit straight).
Back to the Welcome Centre for debrief and certificate presentation.
Total experience time approx 1 hour 30 minutes.
During your booking process, you have the choice of upgrading your experience by including 'Extra Laps' as part of the package.
The Ultimate Package: Experience a wider range of Supercar Thrills conducted on the same day. Our team can assist when you arrive for your Experience. T/C Apply.
Valid original driving license (relevant license info in English)
Manual transmission experience required
Driver height: 152-185cm
Driver maximum weight: 110kgs
Please note: Drivers body size might impact ability to participate in this activity
Wear comfortable clothing
Closed-toe shoes (no sandals allowed)
Driver must be 21 years or older and have at least four years driving experience
Once you feel the power and speed of driving either the 2000 Jaguar R1 or the 2002 Arrows A23, you will look at Formula One drivers in a whole new light.
You will have a chance to brush up your driving skills during the test laps and then crank up the speed for the F1 Experience.
Now you do not have to limit your F1 experience to watching your idol drive! Book our experience package and live the dream from the drivers seat of our Formula One cars!
Price inclusive of VAT.
Circuit Configuration
Club Circuit, 1.529 miles / 2.460 km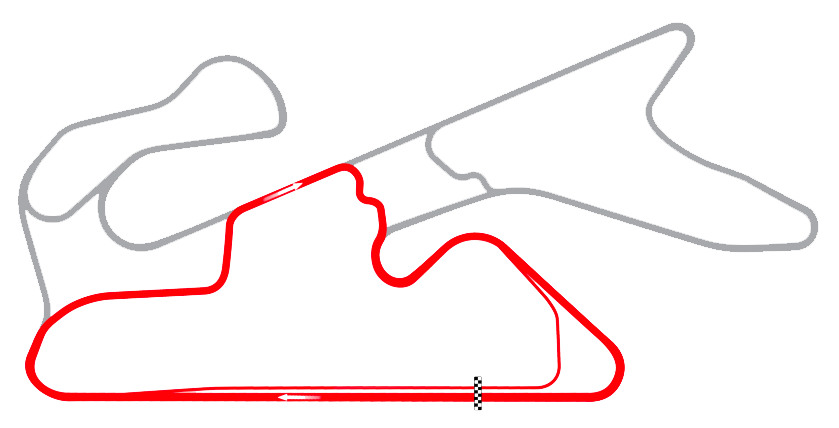 8 corners (6 right, 2 left)
Combination of fast to medium speed corners
850 meter straight with grandstand views
Access to pit garages
Flood lit for night time driving
20 meters of elevation changes
View OnBoard Lap