Furiosa Racing provides on track motorcycle experiences for Novice, Intermediate & Advanced riders by hosting public track days & a training school.
Motorcycle & riding gear rental options available for all Furiosa Racing events.
Proud organizer of DSBK National Championship.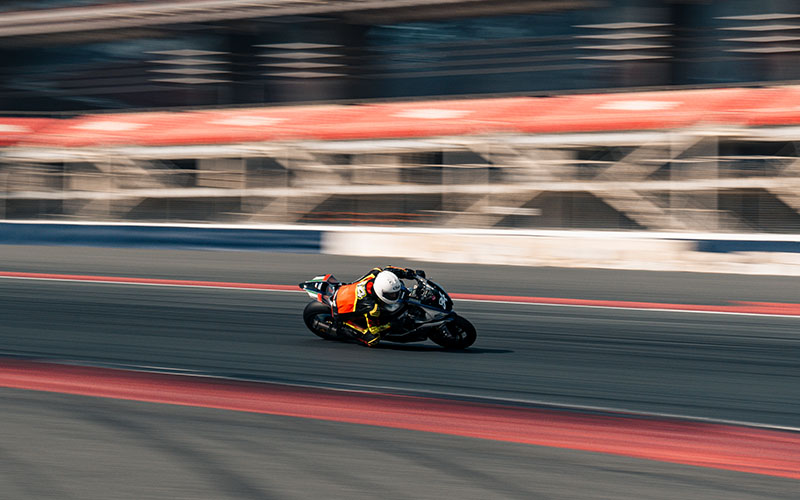 Your Bike On Track
Ride your motorcycle on the race circuit in a safe and controlled environment.
POWERED BY FURIOSA RACING
The ever popular Bike Track Days allow bike owners an enjoyable and safe way to ride their bike in a controlled environment. Riders will get to enjoy a variety of different circuit configurations on a FIA Sanctioned Grade One circuit with full medical and ambulance cover on the day. It is an opportunity to ride on a race track without the constraints, restrictions and invariable risks of a public road.
Safety cover on the track is run to strict international standards, with marshal's posts manned, safety trucks, ambulance and paramedic services available throughout the event. EMSO-approved riding Instructors on track will assist participants in Novice & Intermediate Sessions with guidance and feedback on effective riding techniques.
Furiosa Racing Bike Track Days