For Kids 7 to 16 Years Old
The Dubai Autodrome Karting Academy (DAKA) is designed for kids to learn everything they need to know to start on the path to becoming a professional race driver.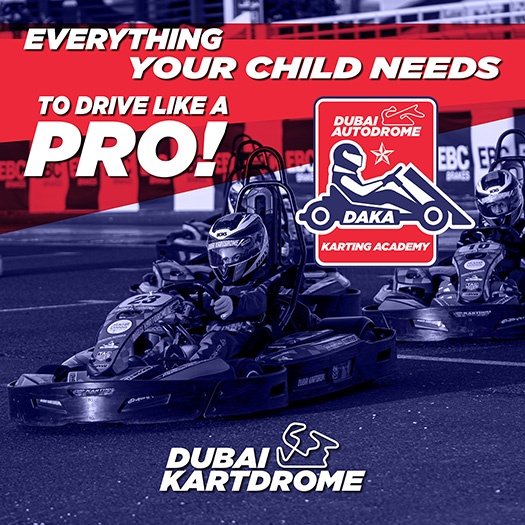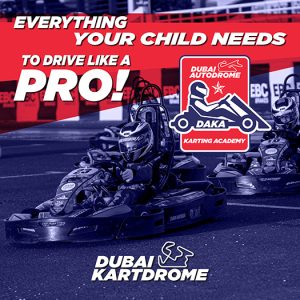 Not your ordinary academy
Hands-on mechanical tutorials and challenges to help educate drivers about the kart mechanics and give them lasting experiences.
10-week program
Guided by championship winning drivers and coaches.
Kids learn all important aspects of kart racing such as racing lines on different circuit configurations, understanding apexes, braking points, correct steering techniques.
Graduating to more advanced skills learning overtaking, defending and kart maintenance.