Live Out Your Tokyo Drift Fantasy!
Race with our custom Sodi RX7 Drift Karts fitted with special slicks, sending those rear wheels slipping and sliding while you wrestle with the wheel, feather the throttle and throw your kart sideways into a turn!
Easy Online Booking Here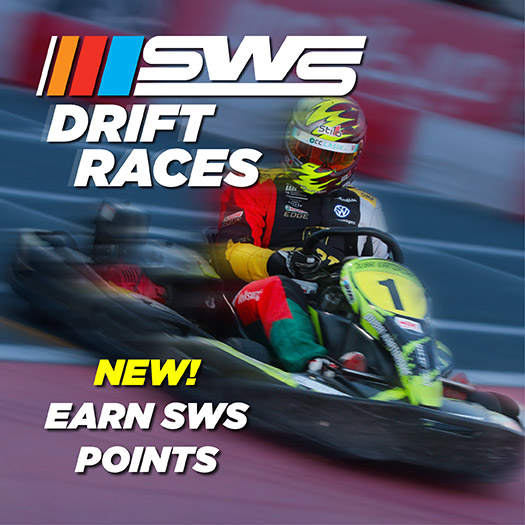 Coming in Summer 2021!  (TBA)
No minimum driver weight.
Split-group qualifying, heats and finals (8 karts).
Limited to just 16 drivers.
2 x sets of SWS Points per event.
Drivers must be above 13 years old.
SWS Drift Races Documents:
SWS Senior Cup: 15 years and up.
SWS Masters Cup: Senior sub-category for 35 years and up.
SWS Senior/Masters Entry