SWS Mini Enduro Cup
The Mini Enduro Cup by Dubai Kartdrome is a high-impact endurance race championship designed to challenge you over three exciting rounds between March and July.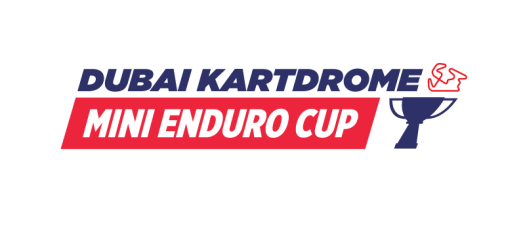 There will just be one category, where the minimum weight will be 85kg for all drivers.
All participants must be 12 years or older (provided they are turning 13 during 2020 and hold a race license with minimum of one year experience racing in national level karting).
Participants aged below 18 years of age must be the holder of a valid race license.
Depending on the format for the event, a team can consist from 1 to 2 drivers.
A single driver is not permitted to compete in the same SWS race for two different teams.
38 grid places available.
Kart rotation at every fuel stop to ensure level playing field.
Different track layout for each round.
Gain points towards SWS Endurance Rankings world (2 drivers per team only).
Points do not apply to Dubai Kartdrome Main Endurance Championship.
Enter Your Team
Drivers who fall below the minimum weight of 85kg will only have to carry a maximum of 30kg in their kart's weight box.
Ex: If a driver weights 50kg, including all their safety gear, on the grounds of safety the driver will only have to add a maximum of 30kg of weight ballast to the kart.
Format A- 2hr 15min Endurance/ Practice & Qualifying Combined: 25 minutes
Format B- 6hr Endurance/ Practice & Qualifying Combined: 40minutes
Comply with the minimum height and age requirements per category before registering for your race.
Register yourself on the Sodi World Series Website (FREE!)
Free SWS Website Registration
Register and pay for your desired SWS race online.