START YOUR ONLINE RACING CAREER!
RaceRoom was born on the real race track and developed as a virtual experience which extracts the best driving dynamics and motor racing simulation.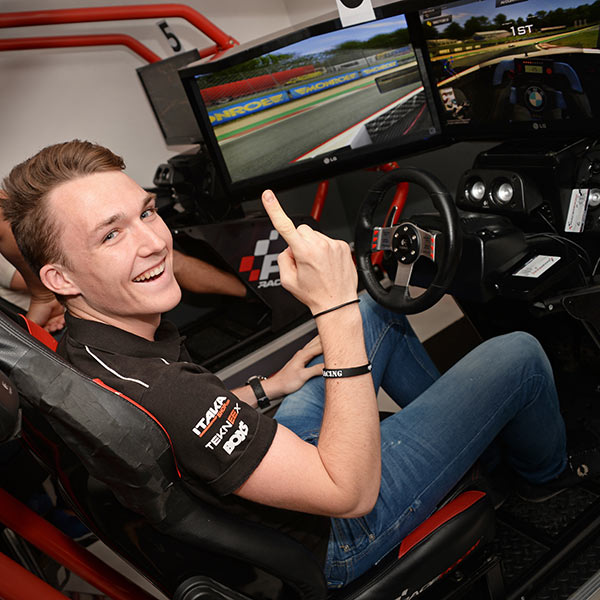 RaceRoom SimRacing (Currently Unavailable)
Booking at the Indoor Kartdrome is quick and simple, making it very much arrive-and-drive entertainment.  The sim consoles are linked by exclusive RaceRoom Event Automation Software which allows up to ten drivers to compete against each other at the same time on a virtual race track. The live broadcast system puts drivers in the spotlight while showing live timing and results.  There are regular RaceRoom competitions and challenges with prizes for the winners.
RaceRoom virtual motor racing offers extraordinary fun, providing a unique entertainment platform which is ideal for parties, corporate events or individuals wanting a virtual adrenaline rush!
Price: 1 x 15 minute session – AED 25
Price: 2 x 15 minute session – AED 40
Price: 3 x 15 minute session – AED 50
(Annual Registration Fee of AED 11 required)
Online Reservations: Up to 48 hours in advance!
Book Online
Raceroom Technology
Up To 10 Drivers
Add SIM Racing to any event