Curriculum Highlights
The Dubai Autodrome Karting Academy (DAKA) is designed for kids to learn everything they need to know to start on the path to becoming a professional race driver.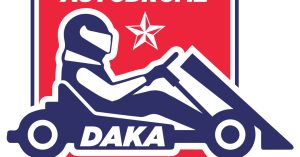 Level One
A pure introduction to karting teaching basic karting skills and experience.  DAKA will run both clockwise and anti-clockwise track directions so drivers can adapt and learn the following:
Holding steering wheel correct.
Racing lines on different circuit configurations, understanding apexes, braking points.
Direction and detail of each course.
Basic kart maintenance.
Indoor Track: Clockwise & Anti-clockwise
Outdoor Track: Cadet Circuit
Level Two
More comprehensive, introducing race craft where drivers will start to develop skills and understanding of the following:
Overtaking.
Defending their position, whilst optimizing consistency and smoothness on track.
More advanced kart maintenance.
Outdoor Track: Cadet, National and International Circuits.
The karting coaches will develop race discipline by encouraging drivers only to overtake only on certain corners, so drivers gain confidence and master overtaking techniques.
Level Two graduates will be part of a special race event at Dubai Kartdrome on the final course day.